Informational Series Volume 3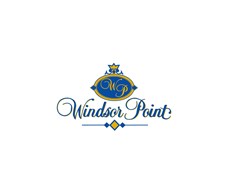 How Do You Move From A Bigger To A Smaller Home?

Well, anyone who has ever moved knows how much headache there is in deciding what to take with you, especially if you are moving from a larger home to a smaller home. The local newspaper reported that 1.5 million Americans will move this year. Most of these Americans will have to drastically reduce their possessions.

This transition is often difficult both physically and emotionally. Parting with belongings and memories can be and often is traumatic, even if the person is ready to give up the responsibility of maintaining a larger home. One way to make this complicated process easier is by proper planning. Hopefully, the information listed below will help plan your moves with the least amount of difficulty.

Make An Inventory

Before you begin, look over your home. Go through each room and start to rank your possessions in some order. Make a list of A. Things you simply cannot part with, like wedding pictures, etc. B. Things you would like to take along if there is space for them, like a favorite chair or curio. C. Things you probably really don't need but just can't part with right now, like old trophies or an old set of China. D. Things you can do without, like old magazines or washing machine. ALSO, while you are doing it make a list of your most valuable items like jewelry, collectibles, etc.


Find Out How Much Room You Will Have In Your New Home

Get someone to help you measure your new place or maybe the marketing agent can give you a floor plan. Find out what appliances that are included in your new home. Are there curtains, washer/dryers, etc.
Determine what services are available in the community. If you are moving to a retirement center, a lot of times housekeeping, home maintenance, yard services, computer rooms and other services are provided. If that is the case, you can sell the lawnmower and tools, except maybe a hammer and screwdriver.

Next, you will want to measure the furniture that you want to keep (beds, chairs, tables, etc.). It is important to know the length of the wall where the couch will sit; the width of the closets; the size of the bedroom. By measuring the furniture, you want to keep and the new space where it will go, you can eliminate furniture that won't fit immediately.

Keep in mind that if you are moving from 2,000 square feet to 1,000 square feet, or from 8 rooms to 4 rooms, you will only be able to keep one-half or a little more of your furnishings.

What Should You Keep?

Furniture - Concentrate on the smaller items that you have measured and how you know will fit. You may even want to buy some new furniture like a sleeper sofa for guest.

Clothes - Closet space is always a problem. Get rid of all those clothes you rarely wear. Keep only those all-purpose easy-care clothes except for 1 or 2 special occasion items.

Household Items - How much cooking are you going to do? You may eliminate large cooking pots and extra services of China and linen. Now is also a good time to throw away all that out of date medicine.

Hobbies - Does the community have a music room, computer room, woodworking shop, if so then you will probably not need to take yours. Only take the things that you enjoy doing now, like those golf clubs or the cross stitch.

Family Photos - Pick out the most important ones and frame them together.

Historical Items - Now may be the time that you want to give loved ones those items that you have cherished for so long. Maybe your granddaughter would love that lace scarf your mother made for you, or perhaps you have photos/items that a historical society or museum would appreciate.

Books & Magazines - Keep only those you will use and can't be borrowed from a library.

Valuable Items - It is a good time to put all your valuable items in a safe place so that they will not get lost during the move. All your stock certificates, insurance policies, jewelry, an extra pair of glasses, and other valuables should not be trusted to movers. Get someone you trust to keep them for you or put them in a safe deposit box.

Financial Records - If you have room, you need to keep at least four years of tax returns with you. Ask your accountant about other records that you may need to keep.

Plants - Unless the plants have special meaning, it is probably best to give most of them away and get new ones later. Moving companies will usually not move plants.

What To Do With Everything You Are Not Going To Take.

-- Give them or lend them to family and friends

-- Put them in storage, if you aren't ready to get rid of them yet, but don't want to take it with you. Everything you put in a box should be inventoried. Put a list of what is in the box on the outside of the box and keep a copy with you.

-- Sell them through yard sales, ads, etc. However, get a friend to help with this because of scam artists and high-pressure dealers. Also, be prepared for some disappointment -- you rarely get the price you want for items you sell.

-- Give them away to charities. If you are giving away major items (silver, jewelry, piano, etc.) you may want to hire an appraiser to evaluate the gifts for tax purposes. There is currently an annual limit of $10,000.00 for how much you can give one person before you must report the gift, check with the IRS or your accountant.

-- Throw them away. If you plan to drag things our of the trash, this often takes some advance preparation over several weeks and a strong neighbor! Start now!

Time To Start

Call several moving companies as early as possible. They will give you an estimate of the cost of moving. Remember, on most moves, you pay by weight, another reason to slim down your furniture. Moving companies will do the packing for you. If you choose to unpack yourself, remember to use small, lightweight boxes that are clearly marked. Remember that most moving companies are busiest at the end and the beginning of the month; try to avoid these times.

Using the guidelines above start dividing everything into categories. You may put sticky notes of different colors on an item and write destinations; kitchen, bath, friend, or charity. Your best advice is to start weeks in advance and take your time, carefully packing a few boxes a day. The moving companies often have good literature on how to pack and they can sell you clothing wardrobes and other packing boxes if needed.

After you have a firm idea of what you are going to keep, you may want to call family and friends to see if they want the rest. Make sure everything is clearly marked, so there is no misunderstanding what is to go.

Set aside an "open me first" box of bed linens, towels, a few dishes, etc.

MOVING DAY!

Set aside your valuables, your "open me first" box and whatever else you'll need on your first day and night in your new home. You may want to have a few paper plates or cups the first day.

HOME!!

How exciting!!! You are in your new home at last! Do only what you want to do. You've got the rest of your life to unpack. But, do meet your neighbors, call an old friend, and try out the new facilities. Most of all give yourself a pat on the back for a successful move, your adaptability, and positive spirit.

P.S. Make sure you change your address, cancel your telephone, power, etc. The Post Office has a Mover's Guide free of charge that has the complete change of address information and other valuable tips for moving. Pick one up before you start the process.
Back to News