Spring Has Sprung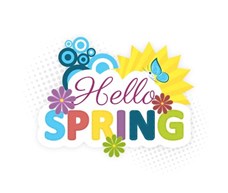 Spring has finally sprung and here at Windsor Point, everything's coming up roses! Residents and Staff alike are excited about the warmer weather and all the special events coming up. One event which everyone always looks forward is our annual "Spring Fling." "Spring Fling," is typically held the first weekend of May and is an outdoor event. We invite our residents to bring their friends and family to this event. Is it spring fever or maybe the fun, great music, laughter, or good food that gets everyone out?

Over the years, the themes for our "Spring Fling" event have run the gamut from a day at the beach, an English tea party, Carnival fun, to a blast from the past which was a 50's themed event. The last few years we've managed to "surf" our way back to the beach via the outdoor areas here at Windsor Point. If you gaze out across the horizon; rocking beach music, awesome food, an appearance from the Fuquay Cruisers (a local antique car club) and a shag dancing contest can be seen sailing in to bring Windsor Point some "Good Vibrations!"

So this year, grab your suntan lotion, put on your flip-flops, and dig out your Frisbee. Join us for this year's "Spring Fling" on May 6th at 10am. While you're here, find out what other amazing things are happening at Windsor Point Continuing Care Retirement Community. Ask for Brad or Kim in the marketing department.





Back to News