Run the Quay 5K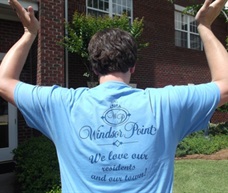 At Windsor Point it is evident that we are more than staff members and residents, we are a family. This family works together to give the very best!

Our Windsor Point family also wants to give our town the very best. This year we have formed a team to participate in the annual Run the Quay 5K as a way to support our town.

Come celebrate the town of Fuquay-Varina with us! Our town is such a great asset to our family at Windsor Point.

Join us in the run or just cheer us on this Saturday, June 1st, 2013!
Back to News