Wait Staff Take Over!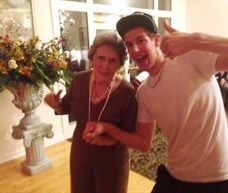 We have a great wait staff at Windsor Point that really enjoys their time with our residents. They love hearing about all

of the fun that our residents have. With this in mind, the wait staff decided to host an event that they would all enjoy.

What did they come up with?
DISCO!!!
Plans were made, the word was spread, and last Friday night the wait staff took over! The staff had everything from the DJ to the disco ball. Our dining room manager served as the bouncer, saying that someone had to keep them from having too much fun!
Residents danced the night away with our wait staff. By the end of the night they all had disco fever!
Letting the wait staff take over was so much fun for everyine that this may happen again!



Back to News